Official site for WBHC 2017 ranges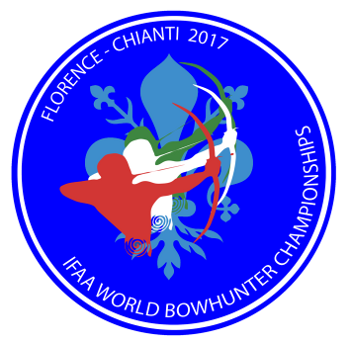 Chianti 3DArchery Range is on the way to become the largest privatly owned archery location in Italy.
The first 3D range was built in March 2015 by German born Fabian Eder , a dedicated longbow archer and multiple tournament winner . He imbedded the range into the hills and slopes of a natural preserve area and strict no-hunting zone of pine and oaks woods and the typical Tuscan hill macchia.
In winter 2017 the existing range was extended to 28 positions and a new 14 positions range was inaugurated. And we will not stop there, an additional 28 position IFAA range will be ready in April 2018. Naturally there will also be a large excercise field.
Life-sized 3D Targets, mainly SRT and Franzbogen ranging from bear to deer, from rat to crow, wolfes, foxes, boars etc. etc. are all set at long and short distances, up - and downhill shots. There is also a moving target, and elevated stand, picnic area as well as a challanging shot per ränge - 1 of 107m and 1 of 127m!!!
The range is part of the extended 76 ha large property of the Agriturismo vacation rentals of Poderi Val Verde, an authentic 15th century Tuscan farm estate owned by his family.
Because of its challenging range , the perfect location and stupendous surrounding, in May 2016 the Chianti 3D Archery Center was chosen as official site of the WBHC 2017 (World Bow Hunter Championship) that will take place from 17 to 24 June 2017.
Due to logistic reasons this decision was later cancelled. But our house ranges were succesfully used as excercise ranges during the WBHC. Hundreds of archers from all over the world praised the ranges with shining eyes.
A valley for of ranges - the valley of the archers - in front of the proper doorstep.
Beginners may participate in traditional archery lessons.
The house range can be divided in three rounds, a short 6 target "after work" round, another 15-16 target round and the full size round of all targets.
The slopes and inclined terrain and the off and on adventurous walkways ask for sturdy footwear and good physical fitness.
Next to the 3D archery ranges, one will find also perfect conditions for trekking and biking. The real hands-on cooking courses of local dishes are famous.
Easy to reach Poderi Val Verde is located in the heart of Tuscany, in the Chianti hills, only 3km away from Castellina in Chianti and within less then 1 hrs. drive of all major Tuscan sights.
We are looking forward to welcome you at the Chianti 3D Archery Center, the Cooking Lessons, the Trekking - all part of the splendid authentic Tuscan estate of Poderi Val Verde.